Sustainability Leadership in Urban Institutional Facilities
Session: Track G: Vertical Sustainability: Design and Engineering for the Environment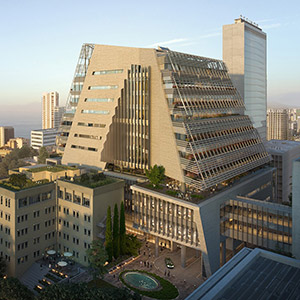 Michael Palmer
Principal, Perkins & Will
Chicago
Institutional entities have traditionally demonstrated leadership in addressing the issues facing their communities. Prominent universities, healthcare systems and other institutions have increasingly prioritized making their facilities more sustainable, livable, and equitable urban spaces.

This presentation shows examples of Perkins & Will projects - both in design and recently constructed – that impact the urban community with progressive features of sustainability. These projects also demonstrate new ideas in a broader framework, including well-being, inclusivity, resilience and regeneration. Built projects to be shown include university buildings in Toronto and Seattle, a high-rise multi-phase research tower in downtown Chicago, and other healthcare/health-sciences projects in USA urban areas.

Projects currently in design include a tall timber student residential tower in Vancouver, a multi-tower hospital complex in Beijing, and a new medical center tower in Beirut. Project features include energy reduction, embodied carbon reduction strategies, water-use reduction, well-being and inclusionary strategies for users. Institutions are interested in practical design solutions that will work well in the long term; thus, these features go beyond simply meeting certification goals. High-performance exterior wall assemblies, water reduction plans that bring the buildings to near net-zero, and improved digital dashboard analysis tools will be reviewed.