Tall Excellence - through Equity, Diversity and Inclusion
Session: Track C: Tall Excellence: Raising the Bar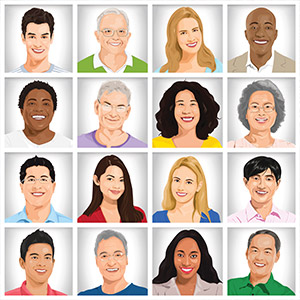 Jeremy Mayhew
Director, JRMI
London
Meghan McDermott
Partner, Robert A.M. Stern Architects
New York City
We cannot truly advocate for sustainable vertical urbanism or claim to have achieved "Tall Excellence" without addressing what that means for all people. Too much of the AEC industry has focused on the views of the majority, to its detriment, and much work remains to be done towards a more inclusive, diverse and intersectional industry. In recognition of the critical role that CTBUH plays in this effort, the Council has launched the Equity, Diversity and Inclusion (EDI) Committee.

The EDI Committee has identified three early initiatives. First, we need to collectively measure and understand the state of EDI in both our individual organizations and in the wider industry. Discussion will be focused on the complexities of defining appropriate metrics for the Council's large and regionally diverse membership. Second, we seek to identify actionable strategies that members can pursue with the Council. Participation in chapter activities, panels, presentations and awards will be discussed as well. Finally, an EDI Excellence Award will be proposed as part of CTBUH's highly-regarded Awards program. Its purpose is to celebrate impactful and replicable practices in member firms' operations and projects. The objectives and design of the award program will be explored.

This panel serves to broadcast the work the committee has started, seek feedback on the initiatives, and stimulate interest in the larger membership.

"This abstract is submitted on behalf of the CTBUH EDI Committee, with the panelists on the submittal being Meghan McDermott, HiSun Choi, Dan Kaplan and Jeremy Mayhew"