Reduce, Reuse and Reinterpret
Session: Track C: An Update on Innovation: Old Challenges, New Ideas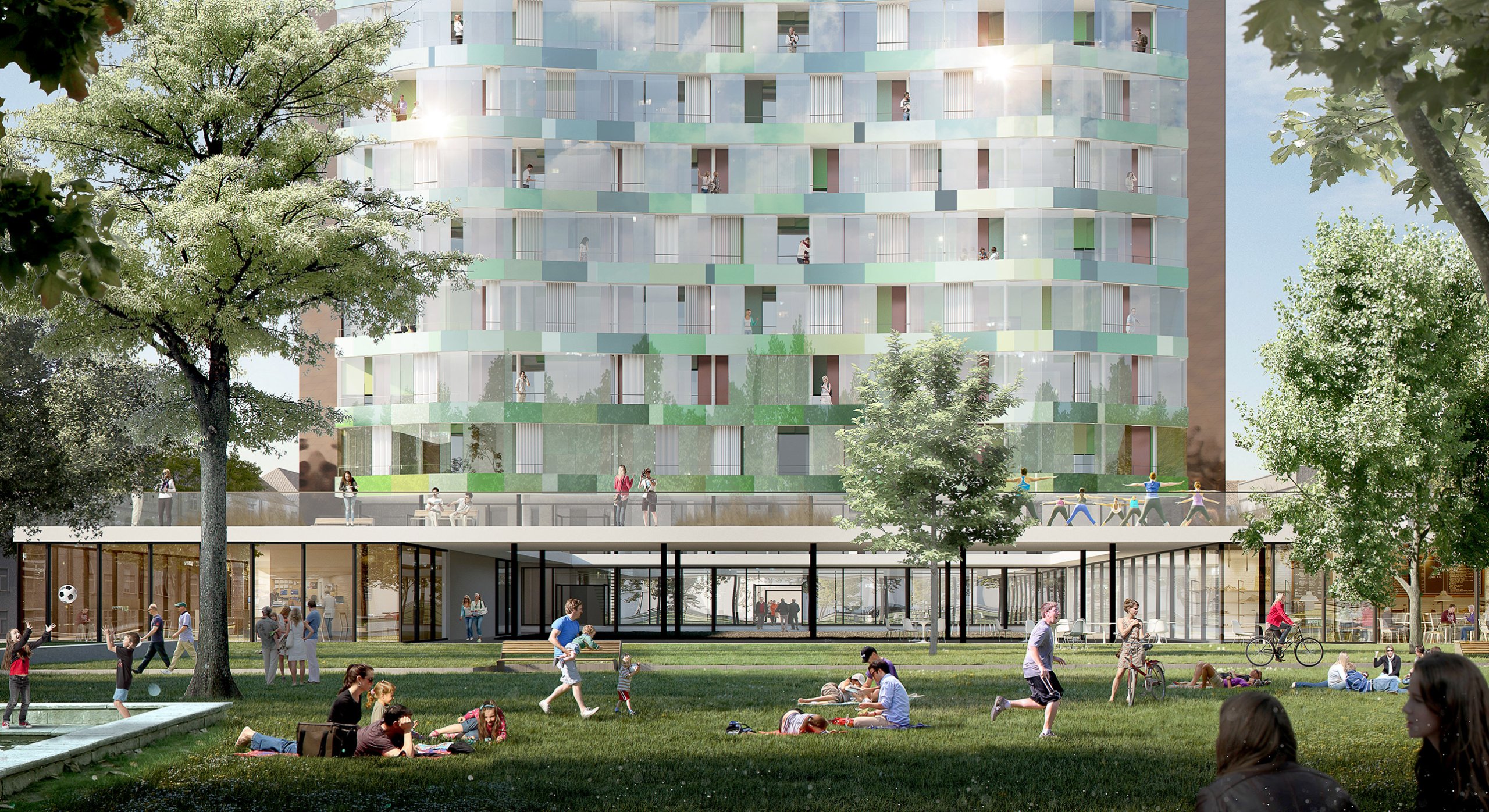 Lina Lahiri
Partner, Sauerbruch Hutton
Berlin
Sauerbruch Hutton has always been involved in driving the effect and meaning of sustainability in the modern city. Beginning with its first tower, GSW (completed 1999), the practice has always aimed to improve the immediate well-being of occupants and citizens by creating sensuous architecture and low-energy buildings. The office won the CTBUH "Best Tall Building Worldwide" Award in 2011 for KfW Westarkade in Frankfurt, progressing this thought. Ten years later, the office has several more high-rises under construction and on the drawing board, continuing the quest to make the best possible architecture.

The office prioritizes densification in the city and works in different ways to achieve it in a sustainable way. This presentation focuses on three approaches: reducing travel wasteful land use by way of density, upcycling structures to retain embodied "grey energy," and using timber structures to create lower CO2 emissions. To support a circular economy, we need to master these approaches when creating livable cities.

These strategies are shown through a series of Sauerbruch Hutton's projects in planning. In a mixed-use quarter, the firm densifies an inner-city location in Santiago, Chile with housing, offices and retail in one building. The second project is a conversion of an office tower in Constance, Germany, to an apartment building, while keeping all existing structure in place, accomplished after undertaking life cycle analysis (LCA). The third example lies in Hamburg, Germany, with the installation of a mixed-use timber hybrid tower.