Measuring Tall Excellence
Session: Track C: Tall Excellence: Raising the Bar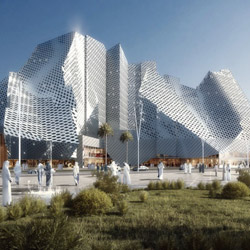 Ross Wimer
Senior Vice President, AECOM
Los Angeles
We are in a period of radical change in how we define "excellence" in architecture. The measurement of success for a tall building has always been more than its height; today we are seeing the establishment of many new standards that attempt to delineate this more specifically. The AIA, LEED and WELL each have their own standards for excellence. The focus has begun to shift away from looking solely at the fulfillment of a client's ambitions, to the building's role in the life of its inhabitants and the community it anchors.

Through a series of case studies of works in progress, this presentation traces the emerging approaches to measuring tall excellence. Reviewed projects consider the wellness of a building's inhabitants as an important measure of its quality. Examples include the Kunming Greenland Tower, which incorporates systems that promote access to the landscape and fresh air appropriate to the climate of the city. The success of the neighboring community as an important factor of measurement; the BDT Chicago Tower is an example designed to be a strong catalyst for the revitalization of its neighborhood. Additionally, the environmental performance of a tower is a strong measure of its success; the Mountains Development in Dubai which features an ambitious façade tuned to the desert environment, epitomizes this principle.

Tall buildings are a potent indicator of the priorities of a culture. The way we measure their success will affect the future of our communities.