Resilience as An Added Measure in Safety Design: Taikang Headquarters Building, Beijing
Session: Track G: An Update on Fire Safety & Life Safety Design Award, Part 1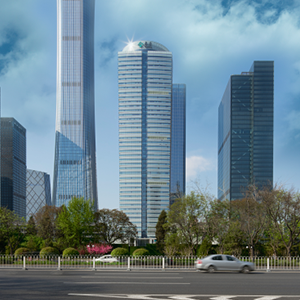 Kelvin Wong
Associate, Arup
Beijing
Toby White
Associate Principal, Arup
New York City
Taikang Headquarters is one of the first few skyscrapers that is fully commissioned in the core area of Beijing Central Business District (CBD). Located on the east side of the central green area, Taikang Headquarters is a 220 meter tower of 46 floors. The tower is designed to be Grade A cooperate offices, with supportive facilities such as an art museum, restaurants, shops, fitness center, café, clinic, etc. at the lower levels.

A new fire and risk analysis approach was proposed from the beginning of the design process and adopted as a tailored fire safety design strategy including a holistic risk study. A robust solution such as a flexible fire compartment division, egress stair arrangement and refuge floor spacing were integrated at the beginning to prevent a major re-design after a new fire code release.

The adopted new fire and holistic risk analysis approach integrated the proposed operational and management framework to help mitigate future possible hazards related to natural disasters, security and safety. This assists clients in minimizing the future operational interruptions and is particularly important for this building as it will house cooperate headquarters and financial institutions, where business continuity is their first priority.
The approach in terms of holistic fire and risk strategy, particularly in evaluating resilience design has become an important topic that needs to be thoughtfully considered in the building designs of the future.
View Building Information on CTBUH.org