Tall and Green: Adapting Existing Towers for Efficiency
Session: Track C: Biophilia and the Green Approach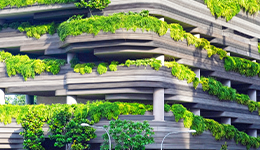 Marc Colella
Global Building and Systems Engineering Lead, AECOM
Melbourne
A focus on quality, energy efficiency, and flexibility are growing trends, challenging our existing building stock to adapt and meet these new market needs. Given that approximately 90% of today's buildings will be in use by 2050, successful adaptive re-use projects will play a critical role to achieve decarbonization targets for portfolios and cities. Implementing innovative high performance design strategies will be fundamental to their success.

Adaptive re-use projects are environmentally and socially responsible, and also make economic sense. They improve energy efficiency, present opportunities to increase commercial real estate, attract tenants and sales from those who have aligned sustainability principles, and improve asset values.

This presentation will explore and define some of the technical challenges and opportunities of adapting existing towers. There are tipping points for cost and value, that determine also which existing towers are suitable for vertical extensions. It will then describe how these challenges and opportunities were addressed and realized on Mirvac's 90 Collins Street redevelopment project in Melbourne, where 15 new office floors are proposed to be constructed on an existing 22-story building. We will share some design strategies and workflows that deliver on high performance design, integrating all technical disciplines to optimize environmental and social outcomes.